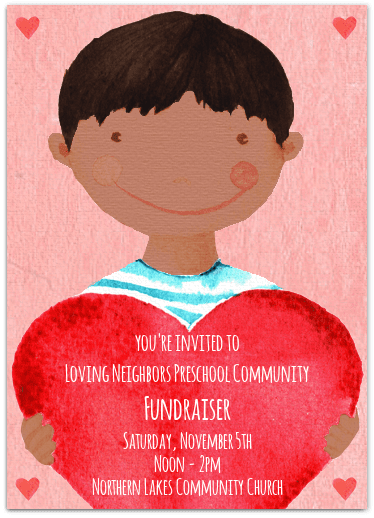 Join us as we work together with the community to help address the issue of limited childcare options in the Grand Traverse area. Over a year ago, our church family looked at our building and realized that we had excess space that could be used for childcare. With that idea (dream), fostered by a leap of faith, supported by prayers and many meetings, we are full speed ahead on making our dream a reality… Loving Neighbors Preschool.
Now we need your help to meet our fundraising goal of $50,000. Please consider a tax deductible donation of $500 or more to help secure the funds needed for building updates, hiring staff and purchasing supplies and equipment. We are so excited to be helping young families in our community!
Or make your check payable to "NLCC Loving Neighbors Preschool" and send to:
Northern Lakes Community Church
5444 Herkner Road
Traverse City, MI 49685
Read a recent Ticker article about the project and other church childcare projects here.
April 4 Project Update
Hello Again Friends and Supporters of our Loving Neighbors Preschool Project!
We are beginning our search for our Loving Neighbors Preschool Director. We are hoping to find a director organically thru friends and supporters of our program. We are asking you to think of folks that might be interested in and qualified for this position. If you know anyone that may be interested in applying for this role, please forward this email to them! Or if you know someone that might know someone…. the more folks that get this note the better!
Notice: Full Time Childcare Program Director Position Available
Northern Lakes Community Church of Traverse City, MI is seeking a Director to help start up and then lead their new full-time child care program — Loving Neighbors Preschool. We are excited to have you help us design and create a great full-time child care center for our beautiful community!
Interested applicants should contact Julie Burton at office@northernlakescc.org.
Please include your resume and three letters of recommendation.
Please submit your resume 

as soon as possible

.

Position starts on or around June 1, 2023.
The Loving Neighbors Preschool childcare center plans to open in September of 2023.
Job Description and Requirements Attached
Interviews will begin immediately!